The ideia
The concept of our Country Club Hotel is different from a conventional dog hotel in which the dogs are boarded in kennels or boxes. The idea was born from our reluctance of leaving our own beloved furry family members in an environment worse than their everyday life – in which they live in the house with us, and do not know what a kennel is.
We thought there ought to be more people who felt this way, and given the infrastructure and our know-how (we are two vets, a dog trainer and an accountant), it was a small step to extend the country side fun to even more dogs!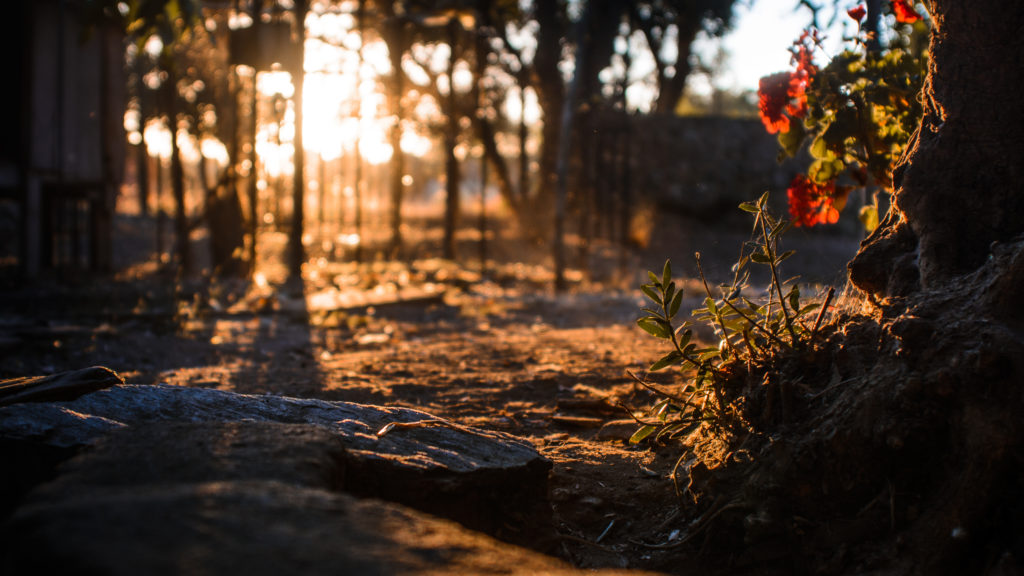 Where we are located and what we do at the Country Club
Our location is a residential farm set in the middle of the beautiful Alentejo countryside (3,6 hectares, 36.000m2), it is securely fenced in and allows the dogs that stay with us to enjoy loads of outdoor activities and interaction with other dogs. Additionally, we go on frequent walks in the hills and on the lakeside. The dogs sleep in the house, on couches, puffs, doggy beds, etc, and in winter several wood-burning stoves assure it's comfy and warm.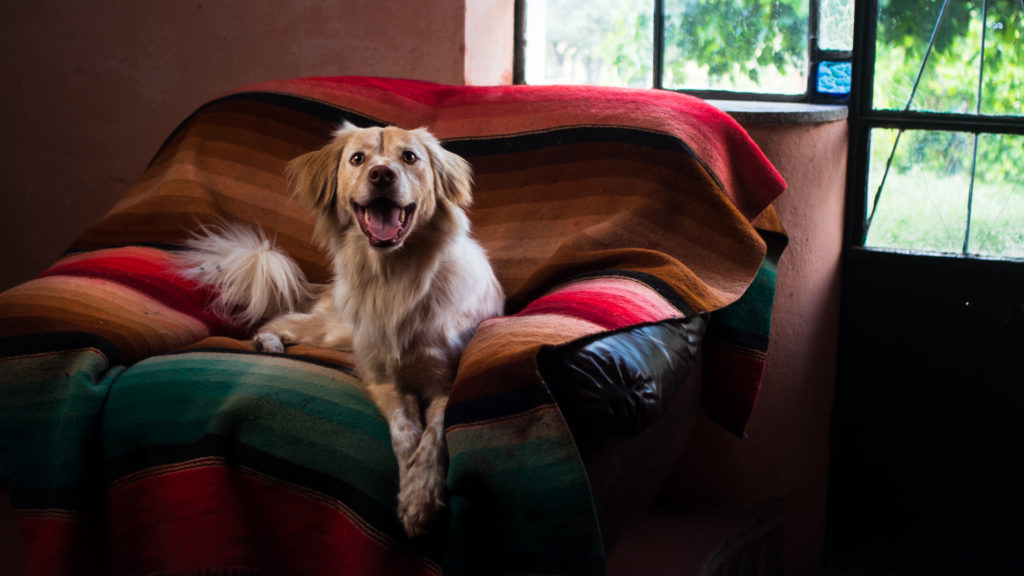 Why we don't have kennels and prefer group housing
We know that many dogs get very stressed when confined to small, unfamiliar spaces and might then resort to behaviours they never display at home, such as barking until exhaustion, howling, pacing, drooling or destroying beds and toys, but our model of boarding guarantees a much more individualized type of care to avoid all these issues. For some dogs kennel boarding may be an acceptable alternative, especially if they do not do well in a group, or they need to stay confined for medical reasons, for example. It is all about finding the ideal solution for each dog, as they are all unique – just as their pet-parents!.
Group-housing can, in the cases of dogs that enjoy intra-species social contact, lead to very positive results, as the newbie dog is added to a small group of calm, settled-in dogs that know the rules and the space, transmitting tranquility. Introductions are not made by flooding the newcomer with a bunch of dogs, but rather on neutral ground and gradually. We take the new dog for a walk and start adding selected dogs one by one to assure minimal stress and maximum success and enjoyment.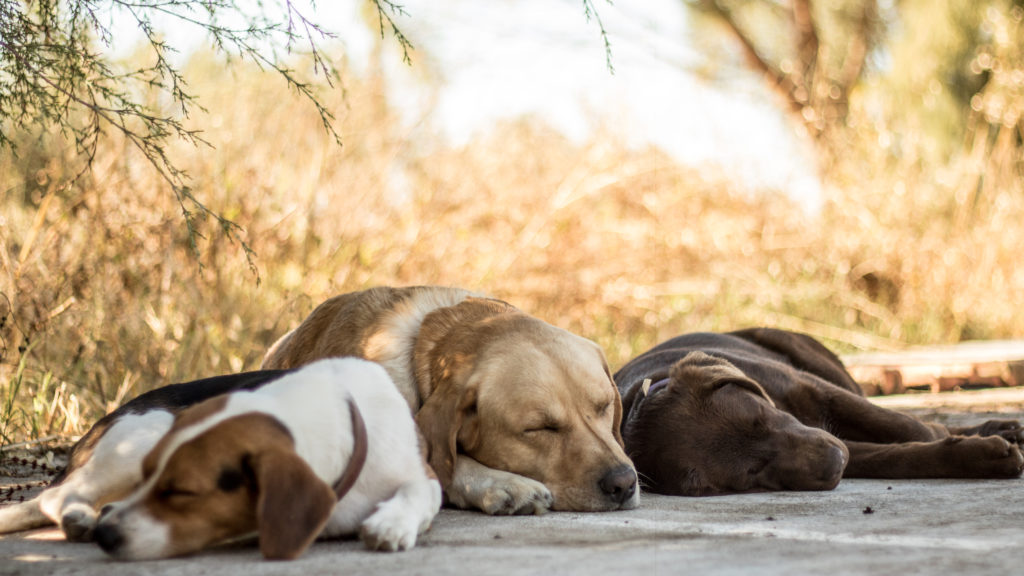 Daily life at the Country Club – different routines for different dogs
Don't worry if your dog is not a social butterfly, our infrastructure allows for the accommodation of different personalities – and we want to get away from the idea of "dozens of dogs in a little garden" anyway. This super-crowded model only works for those few dogs that really love playing with everyone all the time. If your dog is of that type, he or she is bound to find two or three like-minded companions, but there are also quiet areas where the more peace-loving souls can relax in the shade and overlook the events, or enjoy some human company.
Of course, the availability of shady areas is always a concern during summers in Alentejo, but we have invested a lot of work over the last two decades in planting as many trees as possible, so we now have nice fresh and shady groves even at noon! Whoever wants to spend the hotter hours of the day lounging on the cool stone floor inside is very free to do so as well.
It is also important to point out that our guest dogs do not just spend their days alone in a field, our commitment is for permanent human supervision and company, which includes search games, some basic obedience and impulse control training, and even some toy-play for those who do not mind sharing. Individual sessions can be arranged.
The all-important connection to the Pet-Parent
As we know that good pet-parents always have their doggies in the back of their heads, we make an extra effort to provide regular contact via WhatsApp and social media, sharing short videos and pictures. Making sure your dog has so much fun that you can guiltlessly enjoy your holiday is our commitment!
As two members of the team are veterinarians, we are covered in case of medical eventualities, be it in the case of an upset stomach, a sudden onset of intestinal trouble or the administration of medication (oral or injectable), your dog is in good hands!